What I Am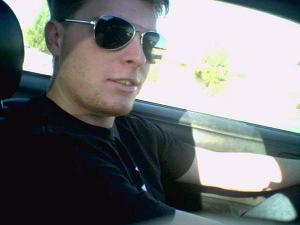 Hey, how ya doin? I'm Brian Gaut, but feel free to call me Plasma. I make things.
I'm a problem solver, I'm an invetor.
Making things is not just a hobby of mine, but really is a necessity in my life. I am always coming up with a new project to do, and if I don't do it, it gets replaced the next day by a new idea. I'm always throwing pitches for my new project to my friends, and that's about the same time I ask myself about the status of the last project I pitched. Sometimes it can feel like a curse, but on those times that I do take the time and energy to do a project, it gives an amazing reality check saying "Hey... I MADE this." There really is no other feeling on Earth like it.
While growing up, I was constantly in trouble for what my mother would call 'tearing apart' everything, but the need to know how the world around me worked was overwhelming. With a screwdriver and pair of pliers in hand, no toy or device was safe around me. After a while, I started to realize how simple things really were. I also started to want to change things to suite my needs. While I loved building things from whatever materials I could find, I have since fallen into the world of computer design and electronics. If there is something that can't be done with a few microcontrollers, some bubble gum, and a paperclip, I have yet to find it.
My Websites
The Plasmatorium

The Plasmatorium is where all the sellable wares that I make get sold. A video game lamp here, an internet meme pair of glasses there... If I can keep reproducing it, you can be sure I'll keep selling it! And this is where you will find it :)
Plasma2002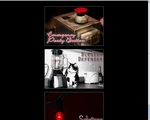 Plasma2002.com was used as the site that would house all my projects that I felt should be shared. While a notebook holds all my ideas, this site was reserved for a few select projects that were completed and that others would most likely appreciate. The site was built strong, in anticipation of it being flooded with several thousand users at any given time, also known as the Digg Effect. All pages use the minimal interaction needed (databases, etc) to display the details. It turns out that this was in fact a good idea, as the Blender Defender and the Emergency Party Button both got flooded almost instantaneously as soon as they were put online. In the future, it is hoped that this site will hold many more projects.
Schwippy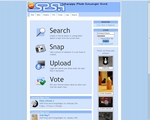 Schwippy.com. Since September of 2002, my first domain, Schwippy has been trying to find out exactly what it was trying to be. After many transformations from a personal journal site, to a movie review site, to a computer help forum, and even to a proposition of a social get-together site before the idea of Facebook or MySpace, Schwippy has finally found its mark as a Photo Scavenger Hunt site. It is the first and only (so far, at least!) site of its kind to actually host new and updated topics for users to use on a scavenger hunt for photos. As of this writing, the site is still in beta and working out the kinks, but so far it seems to be a potentially prosperous site. Go check it out and see what's going on.
Plasma's Wishlist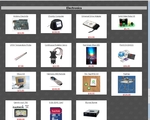 Plasma's Wishlist is a custom wishlist that has been slowly being developed over a few years. They say that every good project starts with a developer's own desire to fix a problem, and this is no exception. When I started the project, it was simply because there were no other alternative services around that gave me the flexibility that I needed in a wishlist. It currently supports multiple users, has full RSS support, 100% customizable HTML output per user, and can post to Twitter when adding an item. The project may or may not go public, but one thing is for sure, development keeps going on just as it has been for the past few years.
Contact Me
E-Mail

Twitter
Facebook
Comments
Hits
44382